Change of Address
We have outgrown our current space at 301 Anderson Street and will be moving to a new location in February 2018.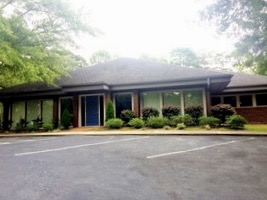 The new address for our Greenville office will be 17 Memorial Medical Drive, Greenville, SC, 29605. The new office will be nearby Greenville Memorial Hospital on W Faris Rd and is behind Burger King.
Carolina Family Services will be closed from Friday, February 2nd, 2018 through Monday, February 5th, 2018. During this time, our phone line may be temporarily down, but we will return any messages as soon as possible. If you have an emergency or life-threatening situation, please dial 911. You can also message us on Facebook for any questions or concerns.
The official reopen date for Carolina Family Services will be Tuesday, February 6th, 2018 at 8am.
Please contact us if you have any questions.
Thank you,
- CFS Team